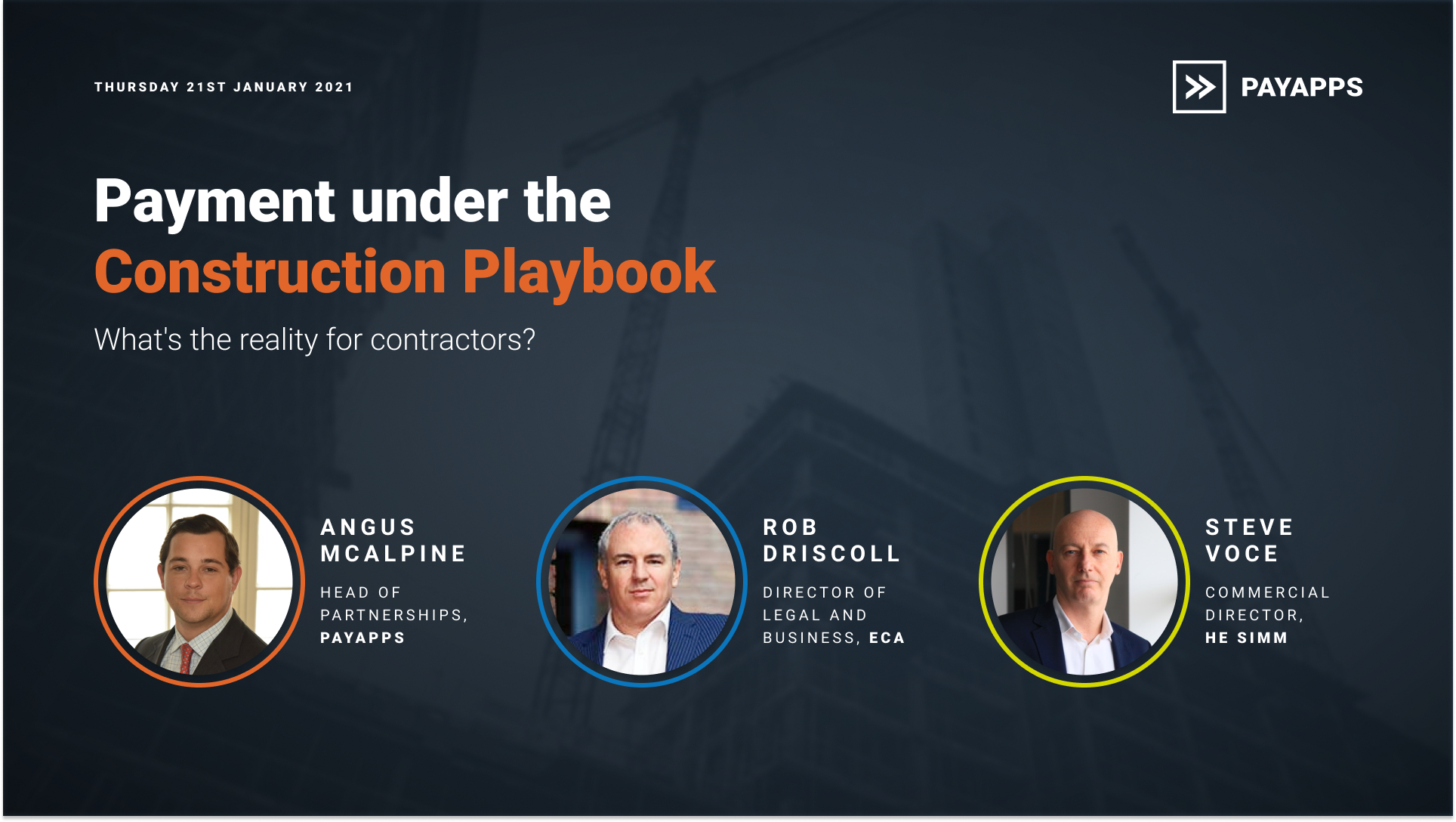 WATCH THE WEBINAR RECORDING
Payment under the NEW Government Construction Playbook - What's the reality for contractors?
The Government has launched its Construction Playbook setting some very clear expectations for contractors when it comes to payment practices.
As well as increasing its requirement for public sector suppliers to prove they pay 85% of their invoices within 60 days, the Playbook makes it clear that suppliers need to rethink their approach to payment.
In this recorded webinar, Rob Driscoll* reveals what the guidance really means for both public and private sector construction contractors and how you can best equip your business to efficiently manage supply chain payments.
Watch the webinar to discover: .
- The payment landscape for public and private sector contractors
- The different payment approaches contractors and clients can take

- The future of payment in construction

- Real, practical advice for improving your management of applications for payment

- Who is ahead of the game on digital transformation of payment

- How engineering and services business, HE Simm, use Payapps to help with supply chain collaboration in relation to payment processing
You can also read the whitepaper report
written off the back of this webinar.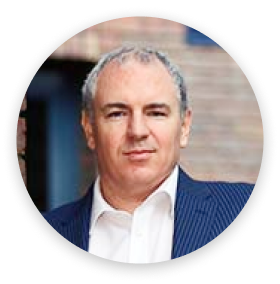 *Presenter: Rob Driscoll
Chair of the Payment Group of the Business Advisory Panel to Cabinet Office
Key contributor to the Business Models workstream, CLC Disputes and Collaboration group
Director of Legal and Business at ECA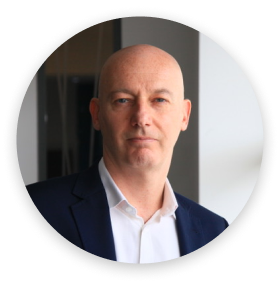 Presenter: Stephen Voce
Commercial Director at HE Simm; MD and Founder of commercial and project management consultancy, Port Causeway.
Watch the Webinar Recording
Download the Report
Written off the back of the webinar, this report is a 'must read' for anyone in the construction industry wanting to understand:
The role of the Government's Construction Playbook in relation to payment expectations and practices

The payment landscape and legislation across the public and private sector supply chain

Digital transformation and how you can best equip your business to efficiently manage supply chain payments... more quickly and easily than you might think.